Decrease Your Stress From Wireless Technology EMF & Get Better Sleep At Night!
PLEASE TURN ON YOUR SPEAKER
The Total Home Protection Package

Wireless networking in the office and home has become a secret drain on performance by increasing stress with with an electro-magnetic energy envelope. 
Ever feel the energy of a wireless laptop that sits directly on your lap? I don't recommend it. 
Being in an office that has wireless routers which connect large numbers of computers online exposes you to the same type of energy that laptop drains from your legs – but more long term and immune system draining. 
Background radiation from wireless technology is sure to emerge as a contributing factor to ill health considering even just the number of lawsuits that have been stalled in the court system. 
Fortunately there are Green 8 products designed specifically to alleviate this stress on your system. The WiFi Transformer 22 which is specifically for the energy of Wireless Routers. 
They work on all wireless LAN types. Install a Transformer 22 adjacent to your router in a permanent spot taped down on a shelf. It will harmonically entrain the microwave radiation from the wireless transmission of the router. 
It's still a good idea to put a medium green 8 on smaller wireless devices but a Transformer 22 creates a 30 meter diameter protected zone.
German scalar technology proven for years to not lose effectiveness with use. 
These are designed just for a single wireless LAN router. 
If you have more than one in your office the larger wireless transformer may be appropriate for you. Generally if you can pick up less than 10 strong wifi signals on a wifi device this standard size is appropriate for your home or office.
Next comes the Green 8 Transformer 28 which takes care of the 4G mobile phone radiation from mobile/cellular transmitters which are now on nearly every rooftop in major cities. 
While often hidden from view they create an invisible stress field which is more intense very close to the transmitters. 
When you install a Transformer 28 4G unit it by aligning it with magnetic north (using the compass on the T28) it creates a coherent, harmonic pathway for the radiation to propagate which helps alleviate the electromagnetic stress from the radiation.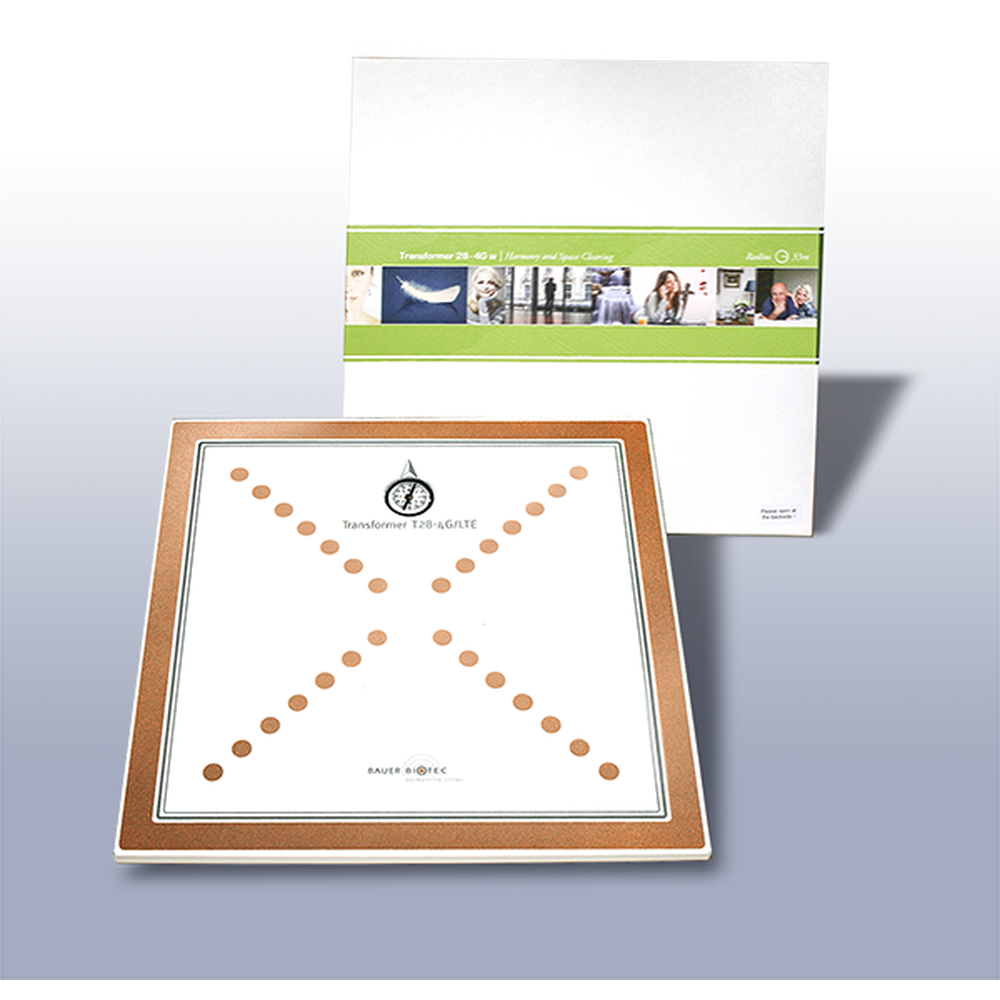 Transformer T28-4Gw for Mobile Background ESmog
New Protection for 4G Wireless Networks. Especially designed for cell/mobile phone tower protection for use near 4G transmitters (but protects against all cellular technology). T28w 4G creates a broad protective zone with a radius of up to 33 m (108 ft.) (66 m/216.5 ft. diameter)
WiFi Transformer T22-30 for the WiFi
Green 8 Evolution for your Smartphone
© Copyrights.All rights reserved.