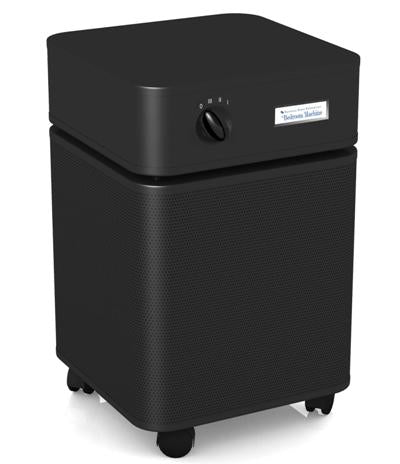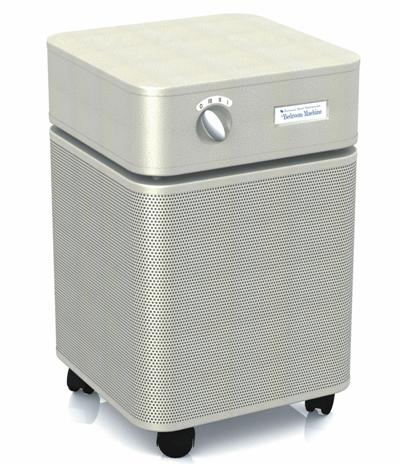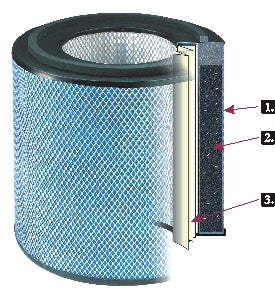 Austin Air Bedroom Machine HEPA Air Purifier
Translation missing: en.products.product.price.regular_price
$ 995.00
Translation missing: en.products.product.price.sale_price
$ 995.00
Translation missing: en.products.product.price.regular_price
Product description
Shipping & Return
The Austin Air Bedroom Machine® is designed to give you the ultimate protection against allergens, viruses, bacteria, chemicals and VOC's. The results of two separate clinical trials show this unit to be highly effective at removing dangerous airborne pollutants from the home. Keep the air in your bedroom free from pollution and get the good night's sleep you deserve.
Who should consider the Bedroom Machine®?

Those looking for protection against contaminants such as viruses and bacteria.
Those who have difficulty sleeping or have poor quality sleep
Individuals that suffer from COPD, allergy and asthma attacks at night
Anyone looking to improve their overall health and wellbeing
Potential Health Benefits

Reduce the viral load to minimize risk of infection or severity of disease*
Strengthened immune system*
Peaceful, uninterrupted, high quality sleep*
Reduces snoring*
Lessens night-time allergies and asthma attacks*
Eases coughing, wheezing and sneezing*
Reduces dry mouth and runny nose*
Why is the Allergy Machine® the best choice for me?

Medical Grade HEPA effectively removes 95% of airborne viruses that are 0.1 microns and larger.
Our most comprehensive air purifier with a 5thstage of HEGA filtration, for the removal of viruses, bacteria, chemicals and gases
Carbon blend that filters gases, odors and VOCs
Developed to improve sleep
Keeps your bedroom fresh and clean
The Austin Air Bedroom Machine® was used in clinical trials at the University of John Hopkins to reduce Nitrogen Dioxide levels in the homes of local residents. Nitrogen Dioxide (NO2) is a gas often present in homes where there are gas stoves. High levels of NO2 are particularly dangerous for people with COPD. The gas can dramatically increase symptoms of coughing, wheezing and chest tightness.
The results were dramatic. NO2 dropped in the kitchen by 27% and continued to stay low for the length of the study. Within a week NO2 levels in the bedroom dropped by 23%.
In a second study at Johns Hopkins, the Bedroom Machine ® was placed in the homes of women, living with a smoker, who were either pregnant or with very young babies. Again the results were impressive. It was clinically proven that running an Austin Air Bedroom Machine® will effectively remove indoor pollutants from the home, including nicotine.
Specialty air cleaner with 60 sq. ft. of Medical Grade HEPA effectively removes 95% of airborne viruses that are 0.1 microns and larger. A military carbon cloth is used in place of granular carbon, and is located after the HEPA, enabling the carbon to be more efficient.  This unit adds a 5thstage of HEGA filtration, for the removal of viruses, bacteria, chemicals and gases. Stands 23" tall and 14.5" wide. Comes with wheels for easy portability. Effectively cleans an area of 1500 sq. ft. (with normal ceiling heights).
Important features:

Solid steel construction
Powder-coated paint
Energy saving PSC motor
Engineered airflow creating the clean air pocket™
30-Day money back guarantee
5-Year warranty on all parts and labor**
5-Year pro-rated filter guarantee**
Proudly Made in USA
Due to overwhelming demand from wildfires, etc. your order will ship approximately 8-17 business days from order date. Best to get in line now because this may increase. Choose overnight or 2 day shipping to bypass this wait but still expect approximately 2-3 business days for these to ship (expedited shipments go into the expedited shipping line which is shorter).
Designed with the Chemically Sensitive in Mind
All of our filters have have metal endcaps. Our chemically sensitive customers spoke, and we listened. While many of our competitors use paper and cardboard in their filters, Austin Air cleaners use only the finest materials with the chemically sensitive in mind. 
Three Layers of Revolutionary Protection:
The pre-filter (Permafilt™) traps larger particles such as dirt, lint & hair.
15 lbs. of carbon & zeolite mix adsorbs odors & gases - with a 'Miracle Inch' of complete protection.
True medical HEPA filter paper removes harmful airborne particles.
Our HEALTHMATE ™ filter removes over 3000 odors and gasses along with 99.97% of all airborne particulate matter measuring 0.3 microns or larger

Our filters are what makes Austin Air cleaners the best in the world. The "Miracle Inch" of Protection... Some other air cleaners employ granulated carbon to adsorb noxious odors and chemicals.
But only Austin Air's HealthMate™ and HealthMate+™ offer the Miracle Inch of protection. This inch-thick barrier of carbon & zeolite mix acts like a sponge, scrubbing these hazardous gases from the air, before they reach the HEPA paper. No other air cleaner has it; nothing less will do when it comes to your health...

...Plus True Medical HEPA Filter Technology
Medical HEPA filter paper. Some air cleaners have it, some don't, but none have nearly as much of it as an Austin Air cleaner. That means more cleaning power against airborne particles and healthier air for you.
* These statements have not been evaluated by the Food & Drug Administration. This product is not intended to diagnose, treat, cure or prevent disease. 
** Warranted to be free from defects in material and workmanship under normal residential use for 5-years from the date of purchase. Please see owners manual for full details or contact us for more details if you have questions about this.
Related product options:
Austin Air Healthmate Plus Air Purifier
Austin Air Allergy Machine Air Purifier
Shipping cost is based on weight. Just add products to your cart and use the Shipping Calculator to see the shipping price.
We want you to be 100% satisfied with your purchase. Items can be returned or exchanged within 30 days of delivery.