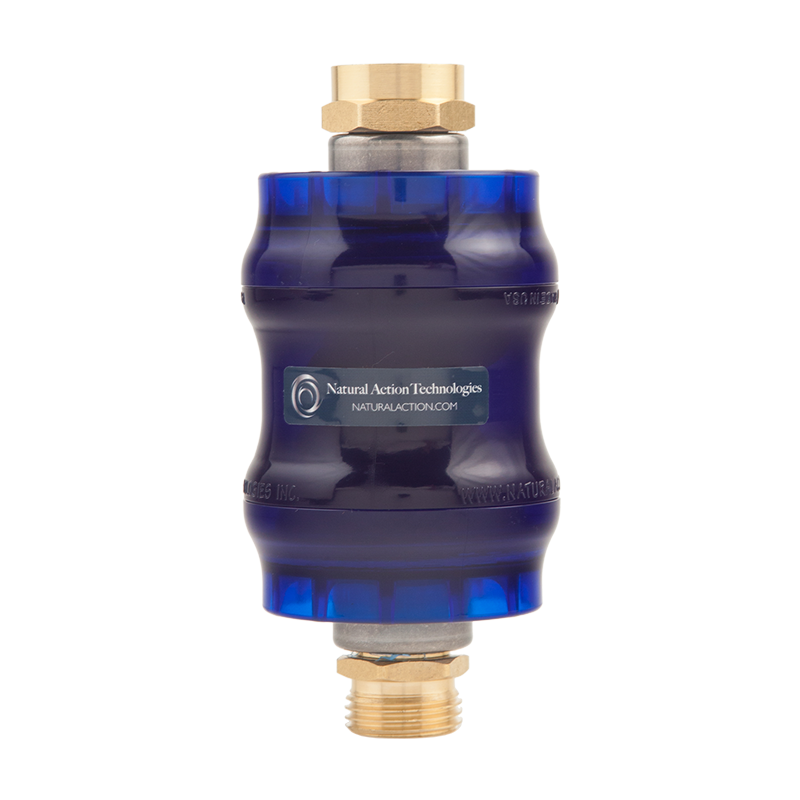 Vortex Structured Water System - Shower Unit Dynamically Enhanced
Translation missing: en.products.product.price.regular_price
$ 249.00
Translation missing: en.products.product.price.sale_price
$ 249.00
Translation missing: en.products.product.price.regular_price
$ 299.00
Vortex Structured Water System - Shower Unit Dynamically Enhanced
Translation missing: en.products.product.price.regular_price
$ 249.00
Translation missing: en.products.product.price.sale_price
$ 249.00
Translation missing: en.products.product.price.regular_price
$ 299.00
Product description
Shipping & Return
Imagine showering under a warm waterfall of enlivened, life benefiting, droplets of water. With a Natural Action Technologies' Cobalt Blue Shower unit, you will be getting the same healthy benefits every time you take a shower.
Natural Action Technologies' Structured Water flow-form maximizes the action of a mountain stream creating what is referred to in nature, as a double vortex. Meaning, that when you drink a glass of water, or you bath or shower in water that has flowed through Natural Action Technologies' Structured Water products, you are getting the same energetic, life-enhancing properties, you would find in nature's water.
Simply twist off your existing shower head, install one of Natural Action Technologies' Cobalt Blue Shower units and re-attach your shower head for:
Soft healthy skin and hair
More moisture for skin and hair
May help eliminate itchy skin from chlorinated water
No hard water build-up in shower
May assists in improving any skin conditions
All memory held in water is wiped clean
Water that is alive and full of energy
Greater sense of well being
This Shower revitalizer adds more Bio-Photonic Energy to your Shower experience.  Simply install it and experience the great benefits of living water in your shower.   It's fast and easy!
There is a 10 year warranty on this unit so you can be assured a quality, US made product that will deliver results for years to come.
The Dynamically Enhanced vortex water systems use a different type of media in the vortex chamber that further influences the energy of the water as it flows.
This type of media was developed largely in Asia where it was discovered that clay could be fermented with a beneficial bacterial culture to create a strong bio-electric field in the clay. It was further proven than when this clay was fired in the kiln that a strong bio-electric field still surrounded the media.
One of the pioneers of this was Dr Teruo Higa in Japan, the inventor of EM (Effective Microorganism) Technology.
Other types of clay ferments have now been made into various types of ceramic media which is now generally referred to as "Infrared Ceramics" in Asia (primarily Japan and Korea). The bio-field from these ceramics emits low level infrared energy which further alters the structure of the water giving it a higher level of energy and allowing it to hold this energy for a longer period of time.
Shipping cost is based on weight. Just add products to your cart and use the Shipping Calculator to see the shipping price.
We want you to be 100% satisfied with your purchase. Items can be returned or exchanged within 30 days of delivery.